VIDEO NATIVE ADVERTISING
C CHANNEL focus on Mobile x Video x Native ad, which is one of the most trending Advertisement compared with Desktop Display ads. According to Deloite report, 80% of millennials skip video display ad and find it irrelevant.
NO.1 MARKET LOW CPV VIDEO PROMOTION
With more than 4.2 million Indonesian followers and more than 47 million video views per month, C CHANNEL can generate high views as well as engagement with low cost.
NO.1 ID & ASIA FEMALE VIDEO MEDIA
C CHANNEL is operating in Indonesia and Japan, generates 620 million. The total social media follower in the world is 27 million.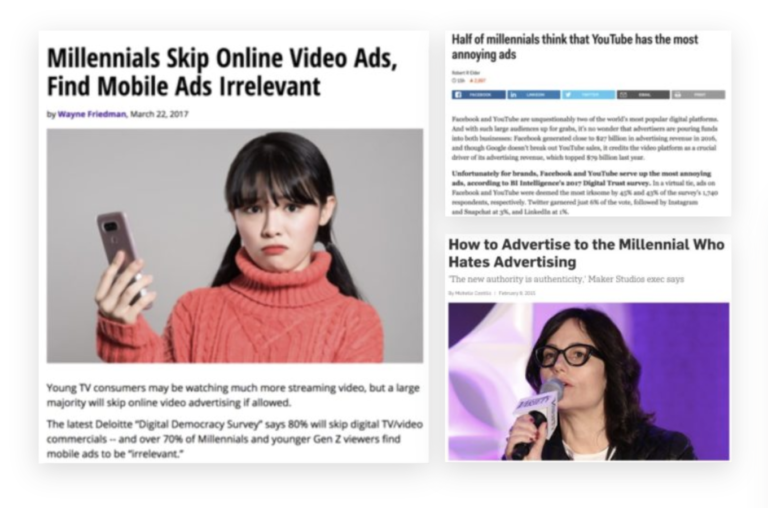 Millennials hates Advertisement and 80% of millennials skip ad.
This gives rise to a new kind of ads, NATIVE ADS.
Native Ads
Content-based ads that are integrated within the editorial content
Display/Banner Ads
Placement-based ads that made of text, images, and video
Digital advertisement has been changing dramatically.
Among the recent biggest changes are
From Display ad to Native ad
From article to Video promotion
Which do you watch and share with your friend?​
Native ads have higher viewability and trustability.
Media translates your brand voice to 3rd person voice.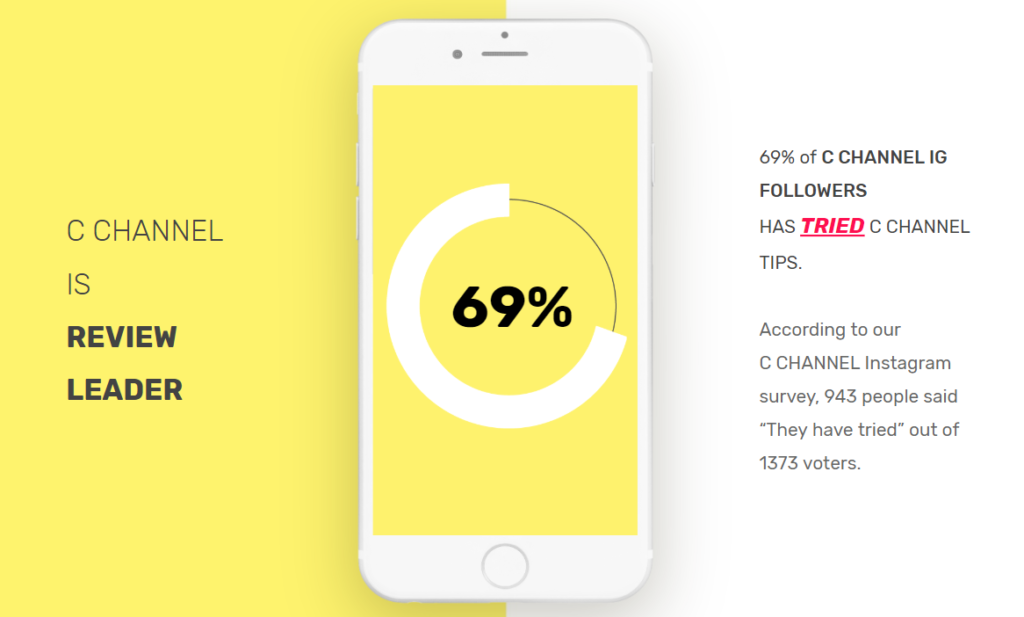 People trust NOT what you say about your brand, but what others say about your brand.